| | |
| --- | --- |
| Deutschland | |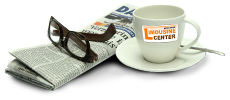 Neueste nachrichten:
Air France strike extended until 26 September
Dear Passengers,
We would like to re-inform you in connection with Air France's re-extended strike.
Update: the strike has been re-extended until 30 September 2014!
The Air France Pilots are extend their strike until 26 September 2014! Please get the neccessary information if you are planning to fly with the mentioned company. As Nathalie  Herbaux stated at the Reservation Operations Center: "More than 90,000 passengers were contacted. They received a text message or an e-mail to inform them about their flight status." 
They are also answer for every questions on the social media sites. And they try to help for their every passengers.
If you have any questions we suggest you to get in touch with the support team of Air France!
Updated on: 22/09/2014
(source: Air France | photo: Virginie Chopelin)