| | |
| --- | --- |
| Deutschland | |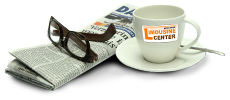 Neueste nachrichten:
Beer, whiskey, concert and a reliable chauffeur
Do you like beer? Or you prefer beer instead?
Then we think that you would like to visit Stockholm Beer and Whiskey Festival! However if you are not interested in these kinds of festivals but you plan to go to James Blunt's concert (08/10/2014) at Stockholm… Do not wait no more!
Make your request today! We will help you to get a reliable chauffeur! You can arrive in style to the event! And when you tired and you would like to go back to your hotel room or to the airport... There will be someone who's waiting for you! You guessed it: the limo driver!
You can make your request here:
http://www.limousine-center.com/limousine-car-with-driver/stockholm/
And by the way… there are lot of other things to do in this town. Stockholm has lot more than world-class nightclubs! It has beautiful buildings,  …and a lot more!
Team of Limousine Center
(Photo: Stockholm Öl & Vin AB/Örs Gubas)