| | |
| --- | --- |
| Deutschland | |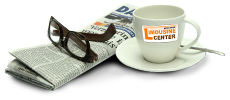 Neueste nachrichten:
Which is your .limo?
A new domain on the web
.com – probably it was the first domain in all of our lives what we have seen. But not the last! After few decades it was a little bit odd to see other new domains like .travel or .museum, but we handled these facts.
Now, in 2014 a new domain name has been introduced again. I bet you will be shocked by this: .limo! Yes! Now you can get your own .limo ending to your website's address. It has the pros and also the cons but one thing is sure: you have to consider to get one for your company. But first ask yourself! 'Is this what we need?' and 'Is it good for my website?' or 'Will the people like this or understand it with the name of my company?'
If your answer is yes for these kinds of questions than maybe this is the right time for you to get your own .limo domain for your limousine service company!
The team of Limousine Center wish you a good luck for it!
(photo: svilen001 | sxc.hu)