| | |
| --- | --- |
| Deutschland | |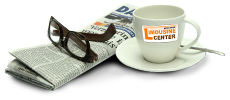 Neueste nachrichten:
The trip of your dreams: Norway
The famous Northern Lights, fjords, beautiful landscapes, interesting cities, great hiking opportunities: this is Norway.
If you would like to go for an amazing journey in Northern-Europe you must consider Norway. In this amazing country you can get lifetime memories.
Whether you like fishing, biking in the mountains or the long hiking this is your place. There so much thing to do and see, we are sure that you'll find your favourite also.
Our favourite at Limousine Center is the Northern Lights. Above the Arctic Circle you can see the true beauty of the nature. Everybody must see it at least once in a lifetime.
However every season has its own unique beauty in Norway.
If you are intrested in Norway you must check out these awsome photos:
(sources: A Luxury Travel Blog / Visit Norway | Photo: Christian Bothner, www.nordnorge.com)