| | |
| --- | --- |
| Deutschland | |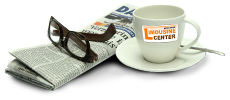 Neueste nachrichten:
Are you ready for zipline?!
Please fasten your seat belt. It's going to be crazy! This is an extreme adventure for adrenaline chasers.
 But first, we got to describe what zip line is. The zip line is means of moving people between two points with a special equipment using a cable. Usually you can find this kind of entertainment facility at forest and mountains; and you have the chance to see beautiful landscapes. You can find lot of zip line places nowadays but here you can find a few places where you can try this amazing activity.
Italy – Adrenaline X-treme Adventures
This is the biggest zipline in Europe! In 100 metres high you can see the most beautiful side of the Dolomites.
Wales, United Kingdom – Zip World
You can get the experience of flying in Wales also. You can reach 160 kilometres per hour speed.
Austria - Zipline Stoderzinken
According to its website this is the biggest rope-gliding facility in the Alps.
Finally, watch this impressive video of the take offs at Austria.
Oops, we have almost forgot... When you booked your next ziplining don't forget to make your transfer request via Limousine Center! We will be glad to fulfill your transfer needs!
photo: © www.zipline.at / Martin Huber