| | |
| --- | --- |
| Deutschland | |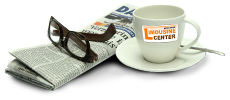 Neueste nachrichten:
It will let's you walk on water
Come and visit the High Tatra Mountains - and there you will be able to walk on the water.
Sounds incredible, huh?! I am sure it does. But here is the proof! Two hikers shared a video and you can see how they walk on the water. These two guys found one piece of the true beauty of the nature. They have found a beautiful lake at the mountains and it has been frozen so clearly that anyone might think that they are walking on water. But of course it is ice. 
If you are a fan of hiking or you prefer other winter sports - please do not hesitate and use our request form to get a transfer for your trip! Limousine Center will be able to help you with our local partners! 
Check out this video and get a transfer at the High Tatra Mountains:
http://www.limousine-center.com/transfer-service/slovakia/