| | |
| --- | --- |
| Deutschland | |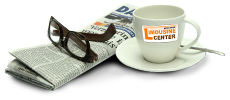 Neueste nachrichten:
XXL Mercedes S Class
Your personalized DREAM! A custom design by Ares.
One of the most popular limousine type at Limousine Center is the Mercedes S Class. Because it is a beautiful and elegant car. What happens when this beauty meets with a Modena, Italy based workshop called Ares? 
The Alter is an exclusive automobile atelier - as they call themselves. They are re-think the world's greatest cars and they get the most out of them. 
This is what happaned with the Mercedes S Class also. They have created the ARES Atelier for the Mercedes-Benz S-Class XXL. It is a luxoriuos personalized stretch limo. In the car you can find everything you need: cooling boxes, iPad controlled system and even a 17" HD TV.
You can ask the question: 'Is that all, huh?!' NO! You have more options! You can get it with bulletproof body, bomb detector system and even more... 
Incredible... If you would like to feel the comfortable, safe travel go to Limousine Center and make your request now!
http://www.limousine-center.com/ 
Click here to get more info and picture about the XXL S Class Mercedes.
(source: Car Scoopes, ares-performance.com)