| | |
| --- | --- |
| Deutschland | |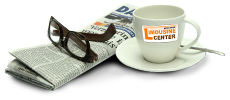 Neueste nachrichten:
An extreme monster vehicle from Mercedes
Mercedes-Benz will start producing it's new G500 4x4² soon!
After showcasing the G500 4x4² in concept form at the Geneva Motor Show this past March, Mercedeshas confirmed that it's putting the monster truck into production.

The Mercedes G500 4x4² is a more extreme take on the legendary Geländewagen. It ditches the extra set of wheels from the earlier G63 AMG 6x6, but keeps its wider track and jacked-up suspension, complete with portal axles, 22-inch wheels, 325/55-section tires, and a good foot and a half of ground clearance. It also loses the AMG-spec engine in favor of a 4.0-liter twin-turbo V8 with 422 horsepower, based on the unit in the C63 and AMG GT.

The smaller engine (and smaller axle-count) makes its list price a little easier to swallow than the half-million Benz commanded for the 6x6, but it'll still be a rather large pill. Pricing in Germany is listed at €226,100 – equivalent to over $250k at current exchange rates. That makes it the second most expensive version of the G-Class currently available, behind the G65 that retails for €271,915 (~$309k) in Germany and $217,900 in the US.

MBUSA tells Autoblog that there are currently no plans for bringing the G500 4x4² to North America. But if it were to ford the Atlantic, it would likely carry a price tag in the neighborhood of $200k for the privilege of riding higher than just about any other commercially available passenger vehicle on the road.
For the press release and prices, click here.
(via: autoblog.com)