| | |
| --- | --- |
| Deutschland | |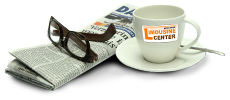 Neueste nachrichten:
The Festival of Speed
Goodwood Festival is happening!
Maybe you have already heared of Goodwood Festival. If not, then here is the chance to read the news, watch videos, or even see many perfect vintage, old, new or even future cars on this annual fest for petrolheads :) 
Visit the link here to get more infos about the Goodwood Festival of Speed.