| | |
| --- | --- |
| Deutschland | |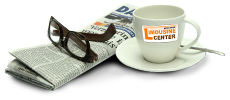 Neueste nachrichten:
New Mercedes S-Class Cabriolet teased
Mercedes' new folding-roof S-Class is almost revealed today, ahead of a full unveil at the Frankfurt Motor Show.
Mercedes' new droptop S-Class is nearly out in the open, and the firm has now revealed a teaser image showing the luxury cabrio next to its original predecessor. It's set to be fully unveiled at this year's Frankfurt Motor Show next month.
We've known for some time now that Merc is developing a convertible version of its S-Class Coupe - we saw it relatively undisguised and putting rubber to the road at the Nurburgring recently and now we've got an official pic showing the rear end and some of the luxury interior.
The Mercedes S-Class Cabriolet will rival the Bentley Continental GT Convertible, costing from around £110,000 when it's released following a debut at the Frankfurt Motor Show. Sources at Mercedes say the Cabriolet won't be on sale until winter 2015 at the earliest, though, so start saving now.
The S-Class Cabriolet shares the long, swooping design of the S-Class Coupe, and features a traditional fabric roof to save weight and space. We expect the S-Class Cabriolet to inherit the coupe's cabin and engines, kicking off with the 4.7-litre V8 S500 with 449bhp and continuing up through a 576bhp S63 right up to an AMG-tuned S65 with 630bhp.
Despite being spied at the Nurburgring, the S-Class Cabriolet is very much a comfortable cruiser rather than an out-and-out sports car, with the focus being on technology and long-distance comfort. Innovations from the Coupe include crystal-infused LED headlights and a Magic Body Control system that leans the car into bends.
Like the coupe it's a four-seater, though boot space will likely be cut into by the large folding roof.
Now read our full preview of the 2015 Frankfurt Motor Show.

(via: autoexpress.com)